Fun Facts..
The Calorie Control Council has great data on calories that one must "burn" off. Thanksgiving dinner has some mighty calorie consequences. So if you want to work off that meal, you'll have to log in various miles:
1 cup of mashed potatoes = 1 mile of running
1 cup of stuffing = an additional 2 miles
2 slices of (pumpkin + pecan) pie = a 5k (nice and steady pace)
1 turkey leg/thigh with skin = 1.8 miles
7 oz of sweet potato casserole = 4.2 miles
See you at the races…..we'll work off those thanksgiving crazy calories together.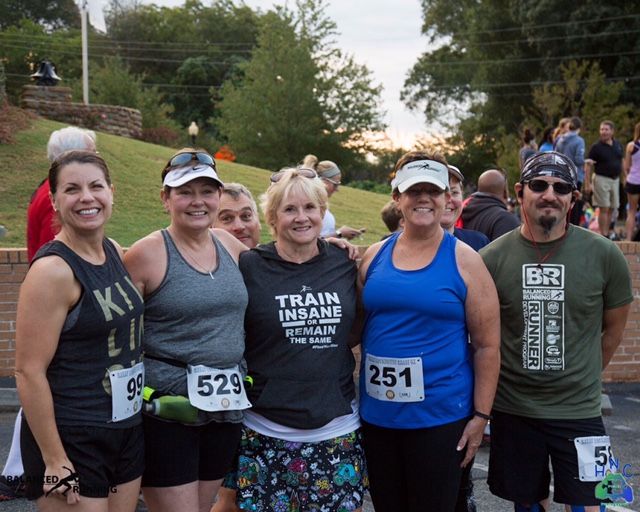 Thanking you for Sharing your day, week, month, moments with US..
We want to Say Thank you! For the past several weeks, months, minutes, days, you have participated in our events through practice, blogs, emails, training and racing.
We've had the joy of watching several of you meet and exceed your goals, earn PRs and have fun along the training way. It has been our true honor to help so many athletes find their joy of running, speed walking, functional fitness and intestinal fortitude. You've found joy, built self-confidence, made incredible friends with priceless memories. We hope you are able to spend this special holiday with your family and those you are most thankful to have in your lives. As for us here at Balanced Running, what we are most thankful for this year, and for all of the ones to come, is YOU – our athletes and your families (you've given each other the gift of health).
Without your trust, there would be no Balanced Running. On behalf of all of here, we wish you a wonderful Thanksgiving and thank you for all you have given us!